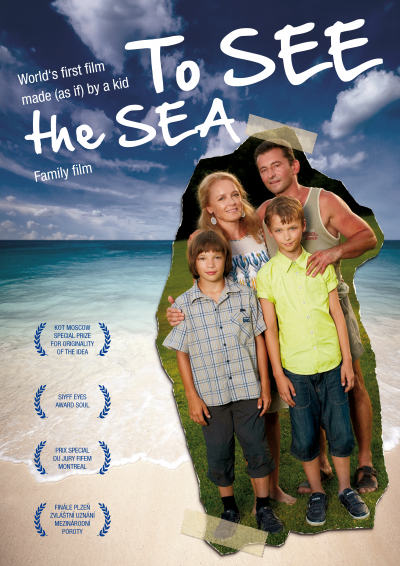 To See the Sea
The main character of the story is a ten-year-old boy named Thomas, who is the narrator, cameraman and director of his film! He receives a video camera for his birthday and decides to shoot a movie just like Miloš Forman. Therefore, he becomes the narrator, cameraman and director of a deeply human story, thanks to which we get to know his family, mommy, daddy, grandma, school, friends…

The story does not lack a big detective investigation which attempts to uncover daddy's carefully hidden secret. Thomas suspects his father is seeing "another Mrs." and decides to do everything possible to prevent his father from leaving the family. The audience sees the story unfold through the eyes of an innocent child, with typical child honesty and heartwarming humor.

In the end, little Thomas will manage to unveil a big family secret…a moment which will shock and move the audience...