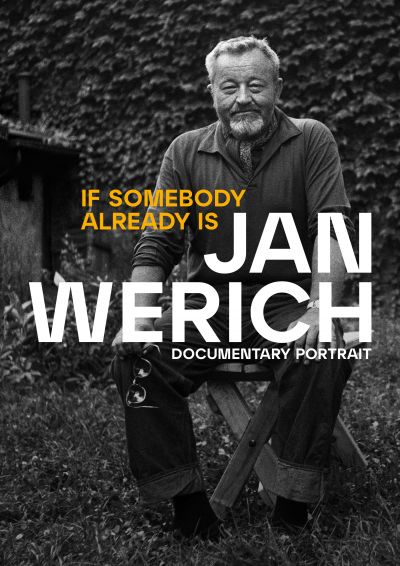 Jan Werich: If Somebody Already is
a documentary portrait of the greatest Czech comedian
Werich's last minute escape from Czechoslovakia just before the Fascism took over or his second emigration in 1968 are just a few parts from Jan Werich's rather dramatic life. Together with Jiri Voskovec, he invented "pre-scenes" for his plays and became a successful playwright and actor.
However, the documentary focuses on the lesser-known circumstances including the background of filming "The Empreror and the Golem", cooperation with Miroslav Hornícek, starring in James Bond film "You Only Live Twice" or next to Anthony Quinn…

A major part of the documentary is dedicated to the last 10 years of Jan Werich's life when he was put aside, could not perform or publish and faced crucial misfortunes.

Jan Werich - the master of metaphors who has always been perceived by the nation as a wise clown and folksy philosopher fighting against stupidity, which, as he used to say, cannot be defeated but one must never stop fighting it.

The General Partner of the film is Ceska sporitelna.