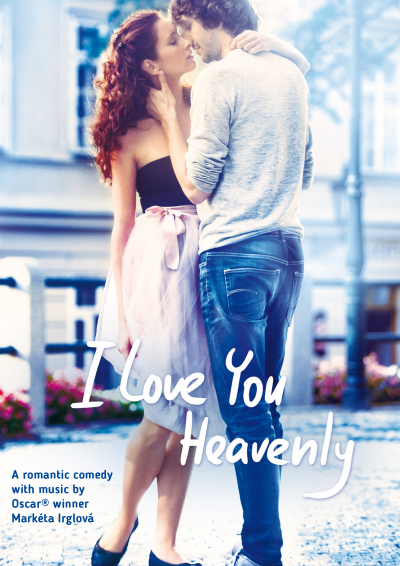 I Love You Heavenly
A romantic comedy about an artist in love, a girl from a shop window and a jealous knife thrower
The tender story Miluji tě modře (I Love You Heavenly) is written by Jaroslav Papoušek, author of Milos Forman's movies Černý Petr or Lásky jedné plavo-vlásky and a filmmaker of the comedy trilogy about the Homolka family. The movie is directed by an experienced director of romantic comedies, Miloslav Šmídmajer.
The movie stars: Václav Jílek (The artist, David), Denisa Nesvačilová (Tereza), Rostislav Novák ml. (jealous Igor), Taťjana Medvecká (the mother who is into yoga), Vladimír Kratina (bon vivant father), Hana Vagnerová (father's muse) and others.
The composer and singer with czech roots, Marketa Irglova, who won the academy award for Once, was offered by Milos Smidmajer to compose music for another movie, Miluji Te modře. Besides music composed by Marketa Irglova, the movie also has the popular song composed by the young, talented artist, Michael Foret - No right/No wrong.
Best ComedyIFF TIBURONUSA